"There is one fundamental fact about lighting: where there is no light, there is no beauty." Billy Baldwin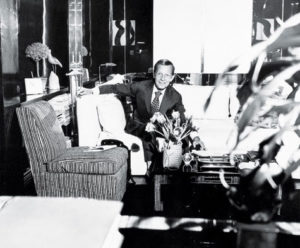 The landscape profession continues to see and benefit from the trend of outdoor living.
More homeowners are investing in decks, patios, gazebo, pergolas and other outdoor structures as part of their landscape.
And many residential properties feature a fence surrounding the entire backyard. Lighting is a natural fit to this movement.
Multiple lighting options for you to choose from
Post lights placed on fences can provide a feeling of knowing the perimeter, plus offer safe passage along a path or backyard entry.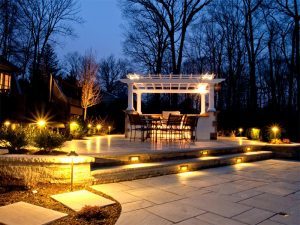 In some cases, a post light can showcase garden plantings in a silhouette fashion, giving an elegant look at night versus the appearance during the day.
Directional down lights assist with functionality like barbequing & reading; step lights accentuate elevation changes; up-lighting trees adds interest, beauty and depth.
We can look at specialized control options for these spaces as well.  Perhaps a light switch for the barbeque light?
When you invest in an outdoor living space, invest in its lighting too
If you invest in an outdoor living space, doesn't it make sense to take advantage of it beyond sundown?
Of course, it does!
Lighting will not only draw you towards the outdoors, but also keep you outside! Even in the cooler temps of late Fall and Winter, the inside vista will call your attention to the great outdoors.
Are you looking for ways to brighten up your outdoor space? Call Moon Glow today.